~ ~ Welcome ~ ~
You've found the website of
NYT and USA Today bestselling romance author Suzanne Rock.
If you like dark, edgy stories filled with spice, then you've come to the right place. Whether it's a struggling small-town business owner or a billionaire warlock, you'll find your favorite alpha males here.
For my complete sizzling romance backlist, click on the "books" tab in the menu above. If you wish to read my romantic suspense and thrillers, then please visit my alter ego, Ava Conway. Thanks so much for stopping by!
Find my books at the following retailers: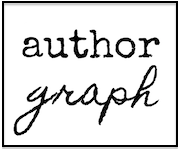 ~ ~ See What I'm Up to Now ~ ~
*Please note that the links to Amazon, ibooks, Kobo and Barnes & Noble  are affiliate links, so if you choose to shop through them, I may make a small commission. Thank you for visiting!
2011-02-01